September 4, 2023

Rodney Reinsma

0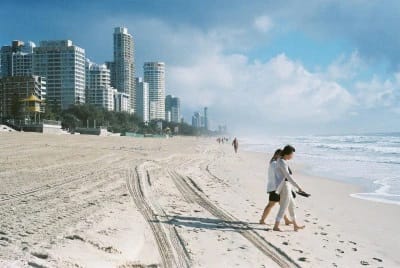 The Gold Coast is experiencing a resurgence in migration, with Australians relocating from major cities such as Sydney and Melbourne due to high cost of living.
According to news.com.au, Aussies are leaving the major cities and moving to rural and regional areas for a warmer climate and cost of living relief.
According to research from the Regional Australia Institute, people are fleeing the major cities because of traffic congestion, high stress and the high cost of living in urban cities.
During the height of the Covid-19 pandemic, an influx of 70,000 city folk had moved to the regions and hasn't slowed down.
According to the article from news.com.au, With inflation still high, the cities are bearing the brunt of the high costs. The research highlighted that 78 per cent of Australians viewed regional living as more affordable.
In NSW, 77 per cent said that the key reason for moving was to reduce the high cost of living.
CEO of the Ray White Surfers Paradise Group, Andrew Bell, told news.com.au that places like the Gold Coast and Toowoomba are seeing a "second wave" of migration.
"The pandemic [had] stimulated the whole thought process, and that was to get away from high-density areas where there was a greater risk of contracting Covid-19," he said.
"We have a second wave as the friends and families of the first people who moved here three or four years ago … are now coming because the people who moved here love it so much that they tell their friends and family.
"So it's kind of a second wave we're experiencing presently."
According to Bell, places like the Gold Coast became a popular destination for people to move to due to the weather and accessibility to services, employment opportunities, and not being bogged down by urban-city life.
"As [people] investigated moving into more regional areas, they found that they didn't have all of the facilities that they needed. Whether that was childcare, healthcare and the like or employment opportunities," he told news.com.au.
"So bigger regional areas like the Gold Coast then became in focus and became an attraction because its real estate values were better. They were cheaper at the time, and that looked like good value.
"So it was a push out of big cities and a pull towards areas that provided everything they needed."
This sentiment is shared by CoreLogic research director Tim Lawless, who told the Daily Mail that Aussies were heading to the Gold Coast from other parts of Australia.
"Strong internal migration into these areas is likely to be a key factor supporting the housing demand and housing values in these area," he said.
Research done by CoreLogic shows that Sydney remains the most expensive city, with median house price being $1,359,936.
This is followed up by Canberra at $953,166 and Melbourne $925,374.